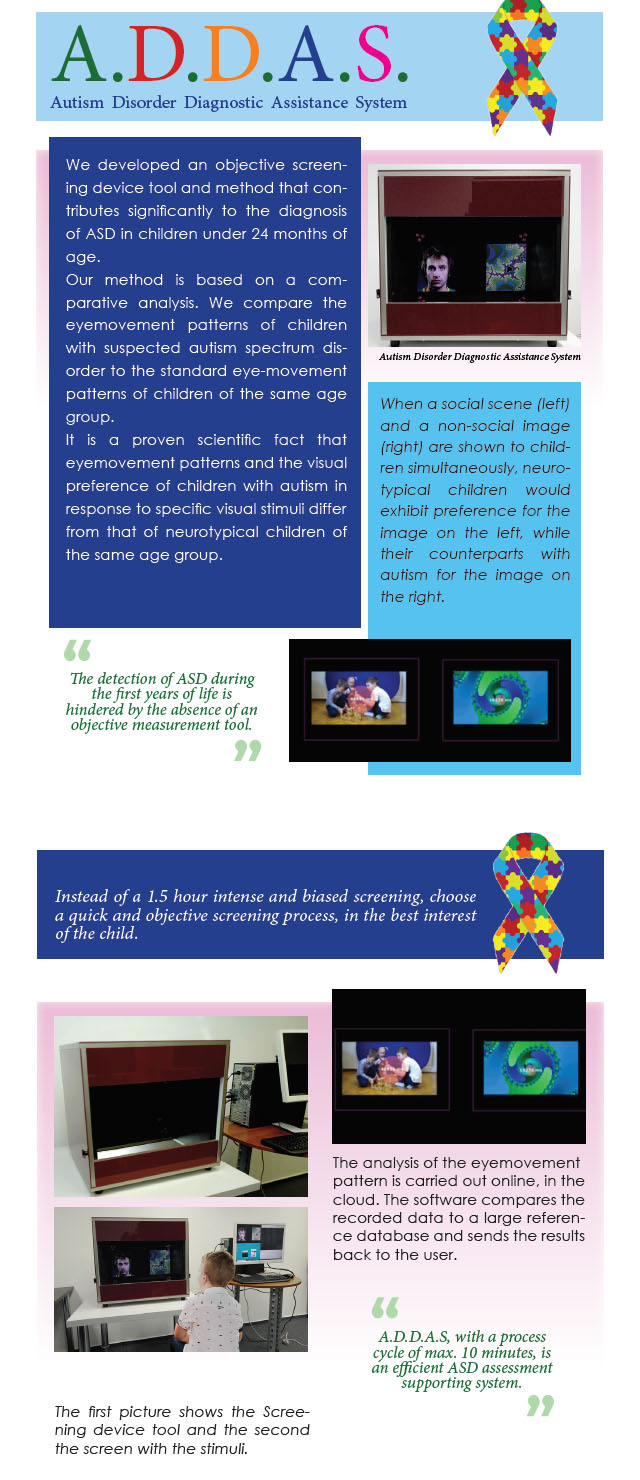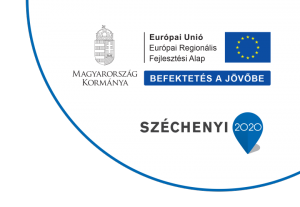 PRESS RELEASE
TWO HUNGARIAN COMPANIES DEVELOPED AN AUTISM DISORDER DIAGNOSTIC ASSISTANCE SYSTEM financed through EU funding
A consortium formed by ARD MEDICAL Ltd. and NANOTRADE Ltd., both based in Hungary, concluded its development project successfully on September 30, 2019. The project aimed to develop a diagnostic system that supports the early and objective identification of autism spectrum disorder.
The consortium received for its project, with a total budget of HUF 480.96 million, a grant of 66.18% (HUF 318.32 million) of complex R&D from the European Regional Development Fund and the Hungarian national central budget.
The aims of the project were threefold. First, to analyse the specific eye-movement pattern of young children at high risk of developing autism. Second, to expand the relevant knowledge base in line with the new scientific results; and finally, to apply these in practice. The developed system supports the diagnosis of children with suspected ADS as it is able to record, automatically analyse and evaluate their reactions to specific visual stimuli. The results obtained in the screening process help professionals in the assessment of ASD at an early stage. As soon as ASD is diagnosed, professionals and parents can take advantage of an early developmental intervention and treatment. The developed A.D.D.A.S. (Autism Disorder Diagnostic Assistance System) system will be displayed and the related services presented for the first time in the MEDICINE 2019 – Düsseldorf exhibition. (Halle 11 / J32) and, in the future, on other international forums and events in Hungary, as well. The product is expected to be launched onto the international and Hungarian market next year.
Further information is available:
Email: info@ard-medical.hu
Website:
www.ard-medical.hu